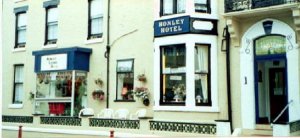 Introduction
Welcome to the Honley Hotel Website, we hope that this site will be informative and simple to use.To view the rest of the site double click on the buttons on the navigation bar below.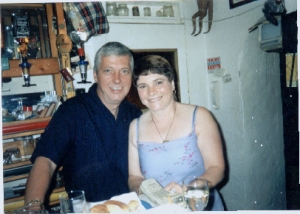 Proprietors Ian and Kathleen Aveyard
About Us
Ian and Kathleen Aveyard have been here at the Honley for Nineteen Seasons.
So have served our apprenticeship!!!
Ian is also the holder of the:
Wines and Spirits Education Trust Certificate.
The Royal Institute of Hygiene Primary Certificate.
We have a separate well stocked Bar, in which to relax and a separate T.V. Lounge.
Our Location
The Hotel is situated in the very heart of Blackpool.(Central Blackpool)
Just 200 yards from the Tower and Promenade.
Close to the Town Centre and within easy reach of all the Nightlife and Entertainment.
The large main Central Car Park is opposite.
This site has been visited
times
© Copyright of The Honley Hotel 2001 All Rights Reserved.
This site was designed and promoted by www.towerwebdesign.co.uk